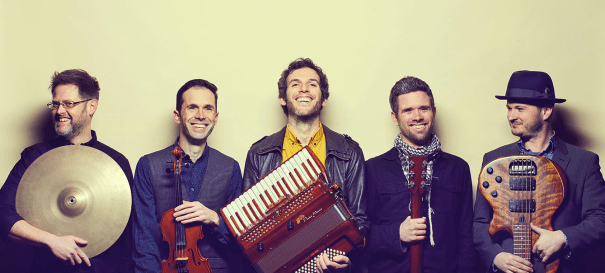 Mabon / Yn Chruinnaght Celtic Gathering @ Centenary Centre
17 July @ 7:30 pm

-

9:45 pm
Opening Yn Chruinnaght's Celtic Gathering concert series is Welsh Celtic supergroup, Mabon, who are celebrating their 20th anniversary this year. With seven albums under their belts, Jamie Smith's Mabon present a wide dynamic range, from quiet, reflective melodies and songs to loud and exciting music which has brought audiences to their feet around the world. Sponsored by the Isle of Man Steam Packet Company, the Mabon concert will also feature Manx music legends, The Mollag Band who will be setting off to represent the Isle of Man at Festival Interceltique de Lorient in August.
More information: www.celticgathering.im
TICKETS £15 (or part of £55 festival pass for all events)
Tickets: https://www.etickets.im/cc.